"Gathering wild oats and telling stories": an open reading group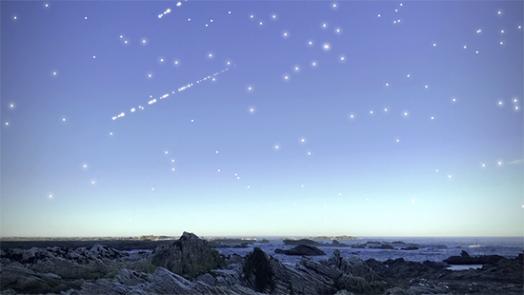 Enjoy Contemporary Art Space
Join us at 5:30 pm on Wednesday 2 October for an open reading group with Sorawit Songsataya, held alongside our current exhibition Offspring of rain, an installation by Sorawit in collaboration with composer Antonia Barnett-McIntosh.
Sorawit and Hōhua Thompson will lead a collaborative discussion of Ursula Le Guin's text "The Carrier Bag Theory of Fiction," which reflects upon language, storytelling and technology; arguing for a narrative mode which redefines science and technology as a "cultural carrier bag rather than weapon of domination."
The text will be read together during the event and printed copies will be available from Enjoy. Participants are welcome to read the text beforehand, but this is not a requirement for our discussion.
Download "The Carrier Bag Theory of Fiction" here: https://www.dropbox.com/s/wf0ur70a8vl6wo4/The-Carrier-Bag-Theory-of-Fict...
--
Offspring of rain is an installation by Sorawit Songsataya that experiments in redefining our immediate bond with the natural world. Elaborating on the highly dynamic attributes of water into liquid, crystal or vapour that shapes all meteorological forces, the exhibition reinterprets natural phenomena as an intimate experience.
Bringing together sculpture, moving image and sound by composer Antonia Barnett-McIntosh, Offspring of rain considers the ways humans have long harnessed water—and the atmospheric pressure it creates—as energy sources.
Offspring of rain continues until 12 October.
--
ABOUT SORAWIT SONGSATAYA
Sorawit Songsataya is currently based in Pōneke Wellington and has a video-installation practice, which often explores the many tangents that connect and redefine our understanding of subjectivity and ecology. In 2018, Songsataya received a Swedish Arts Grant to participate in a studio residency in Stockholm via IASPIS Konstnärsnämnden, was a McCahon House Artist in residence in 2017 and has exhibited with Te Uru Waitakere Contemporary Gallery, Artspace Aotearoa, Tensta Konsthall, Adam Art Gallery, and Te Tuhi. Songsataya was the 2019 summer artist in residence at Rita Angus cottage with Enjoy Contemporary Art Space earlier this year.
--
We're grateful to Rich Coffee Roasters, who generously provide coffee for Enjoy's workshops and events.
Image: Sorawit Songsataya, Digital manipulation of photograph taken by the artist at Kaikoura peninsula, 2019.