Luke Fowler presents GLYPHS (Tapes from Martin's Archive)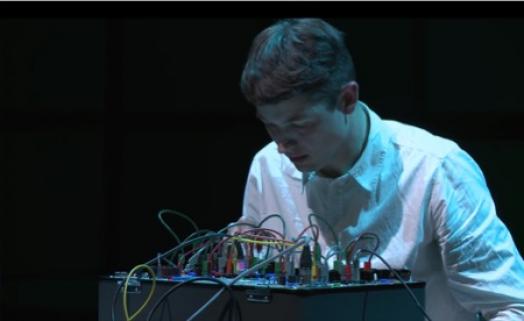 Luke Fowler presents GLYPHS (Tapes from Martin's Archive)
By Fowler/Karel (2017)
For this one-off performance, Luke Fowler presents rare material adapted from the work of late Canadian electroacoustic composer Martin Bartlett. The quadrophonic concert is comprised of new work produced entirely from the late composer's unreleased and little-known reel to reels. The compositions were digitised by Fowler as part of his research process in making Electro-Pythagorus, one of two films in Passages. General admission, free entry.
Directions to Adam Concert Room here:
https://www.victoria.ac.nz/nzsm/resources/performance-venues/adam-concer...
This event is in association with the exhibition 'Passages: Luke Fowler, Florian Hecker, Susan Philipsz' Curated by Stephen Cleland, on view 16 February - 21 April 2019
Image: Fowler pictured in 'Luke Fowler & Richard Youngs live', KKM, Karlsruhe, 2012