Passages: Luke Fowler, Florian Hecker, Susan Philipsz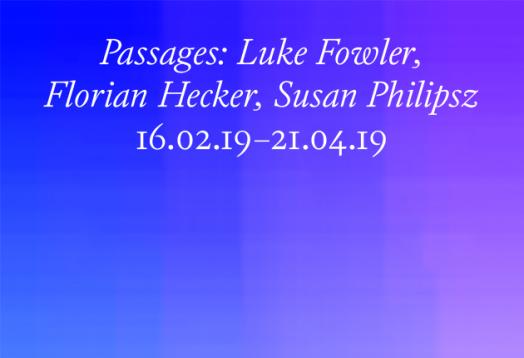 Feb 16, 2019

to

Apr 21, 2019
Passages: Luke Fowler, Florian Hecker, Susan Philipsz
Curated by Stephen Cleland
Opening hours: Tuesdays-Sundays 11am-5pm
Adam Art Gallery Te Pātaka Toi launches its 2019 programme with Passages, which features three substantial presentations by Susan Philipsz (Scotland), Luke Fowler (Scotland) and Florian Hecker (Germany). All three artists are internationally renowned for their work with sound.
Passages is an integrated triad of time-based installations, with each artist's work occupying a single level of the building. Programmed to play episodically to create a chain of sonic events that activate the Adam's architecture, the exhibition will deliver a set of immersive and sensorially-charged experiences.
Passages explores the potential of sound to both articulate space and convey meaning through the body. The artists have been brought together because each, in distinct ways, foregrounds and reflects upon the history of electronic and experimental music as it has evolved through the twentieth and twenty-first centuries. They cite and rework scores by key historical composers who have reshaped our thinking about the materiality of sound and its relation to vision, space and time.
This exhibition has been made possible with significant support from the Institut für Auslandsbeziehungen Institute for Foreign Cultural Affairs (ifa), the Chartwell Trust, Creative Scotland and British Council (NZ & GBR). The Adam Art Gallery has also partnered with the New Zealand School of Music Te Tōkī to present two ambitious sound events as part of the public programme.