Applications Invited: CIRCUIT Pasifika Research Residency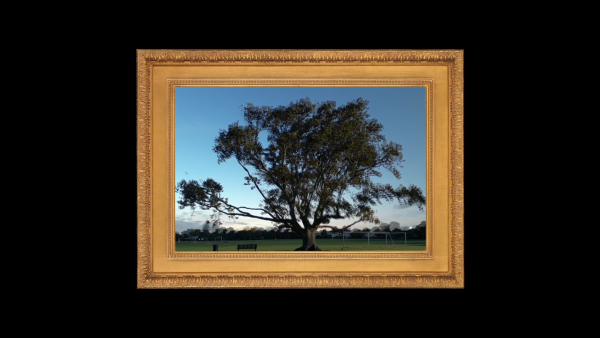 CIRCUIT and Creative New Zealand are proud to open applications for a Pasifika Research Residency.
The CIRCUIT Pasifika Residency is a 14 week full time position based in Wellington. This residency will support a Pasifika practitioner to deliver a range of online outcomes Iincluding an essay or interview series) which increase the visibility of Pasifika artists working in the moving image. The resident will also be part of the production team producing this years CIRCUIT Symposium.
The ideal candidate will have a background in contemporary art, and be seeking to consolidate their skills and networks towards a future career in the arts.
Tasks
- reviewing CIRCUIT's online collection of Pasifika work and identifying potential artists for inclusion in the online catalogue
- research and authoring of 4 essays or interviews on Pasifika contemporary practitioners
- updating existing Pasifika artist video, bios, installation images and synopses on the CIRCUIT website
- writing social media content to promote new Pasifika work onsite
- working with the Director as a Production Assistant for the CIRCUIT Symposium and Artist Cinema Commissions in October, 2020
Skills Required
- an established interest in contemporary art, with a working knowledge of contemporary artist moving image based practice in New Zealand
- experience in art writing
- ability to engage in critical thinking
- enthusiasm, interpersonal skills, self-motivation and flexibility
- IT, administrative and secretarial skills, including word processing, internet research and email
- knowledge of video/audio editing software is useful but not essential
- familiarity with social media formats
- attention to detail, together with the ability to edit and proofread text
- ability to stay calm under pressure, work well with others and show initiative
- time management skills, including the ability to keep to deadlines
About CIRCUIT

CIRCUIT Artist Film and Video Aotearoa New Zealand is a not-for-profit arts agency that supports local artists working in the moving image. CIRCUIT is the leading voice for representing artist moving image practice in New Zealand. Our activities are supported by Creative New Zealand. The Pasifika Research Resident will be working with the CIRCUIT Director.
CIRCUIT's activities include the following;
- www.circuit.org.nz streams over 600 videos by New Zealand artists
- we produces a range of editorial content including interviews, podcasts and written review of current exhibitions
- an annual Symposium, featuring screenings, discussions and presentations
- commissioning of new works for screenings and exhibitions
- Distribution of screening and exhibition content to galleries and festivals worldwide
- Professional development opportunities for artists
CIRCUIT Values
- artist-centred and committed to artistic exchange & professional development
- practice-focused, committed to accessibility of ideas, means of production & works
- committed to sustainability & developing economies which support artists' to make work
- committed to building a national and international audience for Artists' Moving Image work
Remuneration: $28 per hour
Position Dates: 3 August – 14 Nov 2020

How to apply: Send a CV and cover letter detailing your interest in the position to; Mark Williams <director@circuit.org.nz>
Application Deadline: 11am, 8 July 2020