CALL FOR PROPOSALS: Home Movies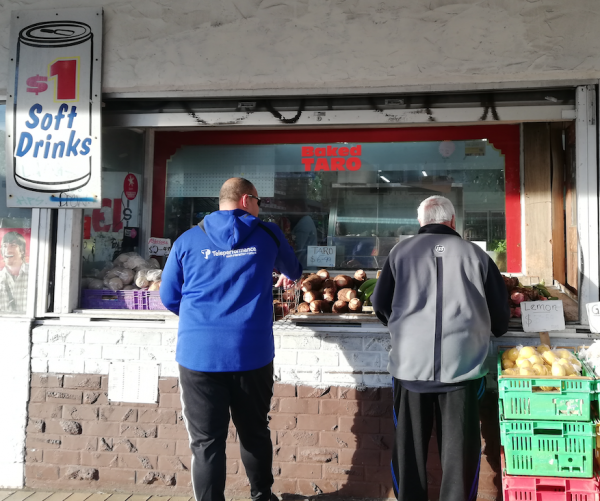 CIRCUIT is seeking to commission 3 student or recent graduate artists (within 3 years of completing study) to each make a new performance work which responds to the Wellington suburb of Newtown. Each work must be conceived and presented as a public performance in Newtown in the week of 20-26 September. Each work must also be documented on video, for re-presentation as part of a public art installation in Newtown from 27 Sept-5 Oct 2019.
Home Movies is an exhibition of 15 artist videos in public spaces in Newtown, Wellington from 27 Sept – 5 Oct 2019. Each work in Home Movies has been selected to reflect on the concept of 'home' by showcasing works made by artists living in Newtown, or acknowledging the embedded cultures and histories of Newtown and its' residents.
Newtown is one of the most multi-cultural suburbs of Wellington. Traditionally a low-cost home for the artist and immigrant communities, it is also a suburb that is undergoing rapid gentrification. Home Movies will take place in a series of site-specific Newtown locations including shops, cultural halls and businesses. Your performance work will be presented live in Newtown, documented on video and re-presented in the installation the following week. The venue for your work will be decided in consulatation with you and will depend on factors including availability.
The addition of 3 performance works by emerging artists to Home Movies is designed to acknowledge the role of young artists in shaping future communities. Each of the three artists (or collectives) is offered $300 to create the performance. Each commission will also include free entry to this years CIRCUIT Symposium on 5 October in Wellington.
Home Movies is presented by CIRCUIT as part of AURA Festival of Artist Moving Images, a new annual festival, details TBA.
To apply: Please send 1 page letter of proposal including links to recent work to: Mark Williams <director(at)circuit.org.nz>(at)circuit.org.nz>
Deadline for applications: 12pm, 2 September. (at)circuit.org.nz>