A Genealogy of Moving Image Practice: CIRCUIT 2015 festival & symposium in pictures
Four exhibitions, a workshop, a screening and a symposium with guests from New Zealand, Australia and the United States; 9-15 August was a busy time for CIRCUIT. Now the dust has settled, a quick recap of the weeks events comprising A Genealogy of Moving Image Practice.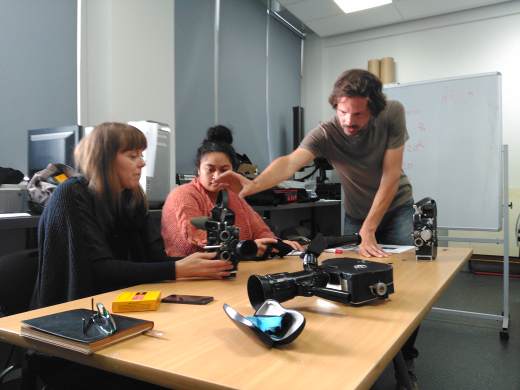 Montreal artist Alexandre Larose stepped off a plane from Canada and 24 hours later led a workshop at AUT on hand developing 16mm film. Part of this years symposium theme was the reuse of historical materials by contemporary artists. Here Alex instruct Sonya Lacey (L) and Louise Tu'u about the mechanics of the 16mm camera.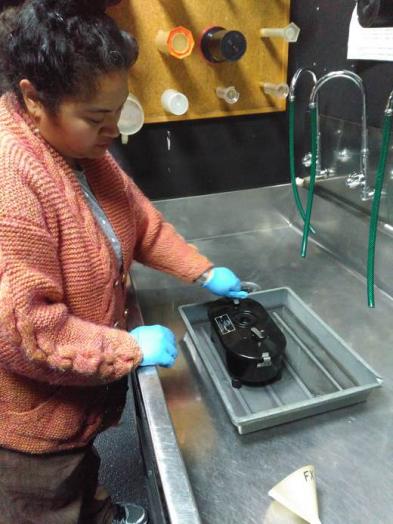 Louise developing her film in a chemical solution - four winds one way, four winds back.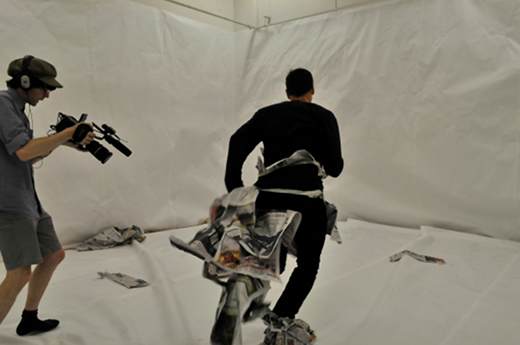 At the Elam Project Space we opened Jim Allen's News, a collaboration between Mark Harvey and Jim Allen comprising video, photography and text, examining the tension between action, documentation and re-staging of performance work.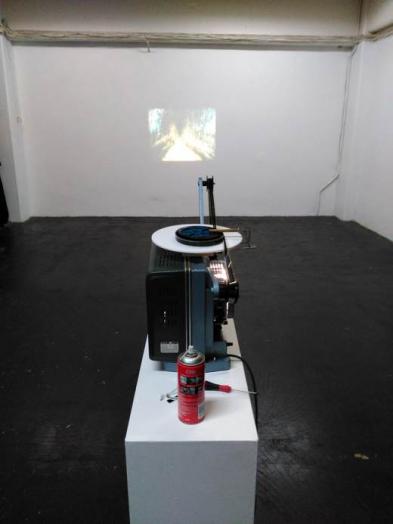 The Audio Foundation simulataneously played host to two installations whose soundtrack was the clatter of a 16mm projector; Alexandre Larose's brouillard - Sackville Marshwalk, and below, Through a Different Lens/Film Work by Joanna Margaret Paul, curated by Peter Todd. Where Larose's work offered a heightened experience of the everyday, Paul's films quietly observed home, family and place.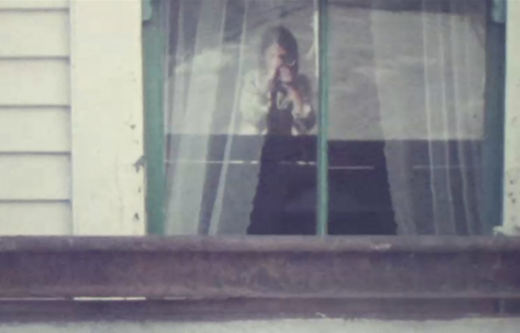 Still from Thorndon (1975) Joanna Margaret Paul.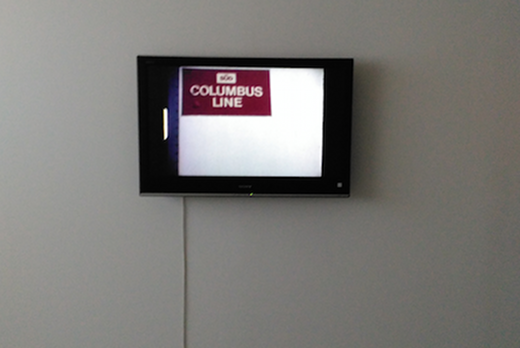 Installation Shot: Through a Different Lens/Film work by Joanna Margaret Paul, The Audio Foundation 11-29 August 2015.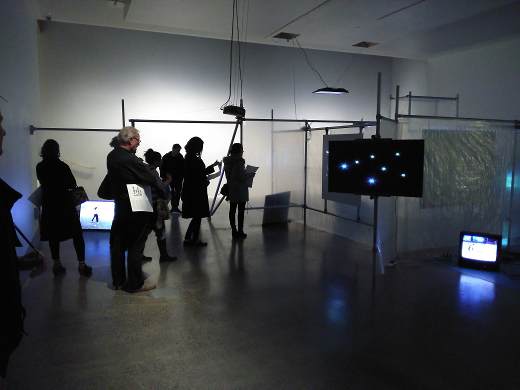 At Te Uru Waitakere Contemporary Gallery, Christina Read's ambitious installation The Brain comprised 15 artists video works. Read's curation was complimented by Paul Cullen's design which brought the collected video together into a porous network addressing aspects of memory, perception and cognition.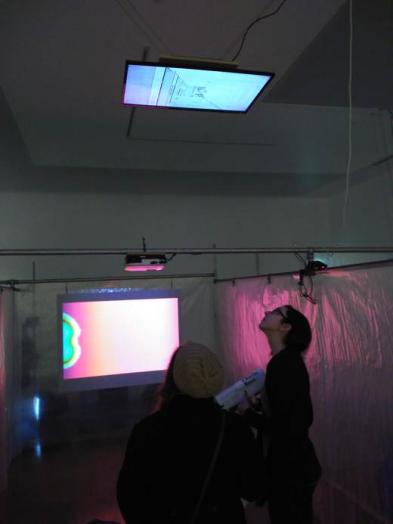 Visitors to The Brain look heavenwards to examine Layne Waerea's Clouds for sale, while behind, an image from Michael Nicholson's Visual Music Project emerges from the primordial soup.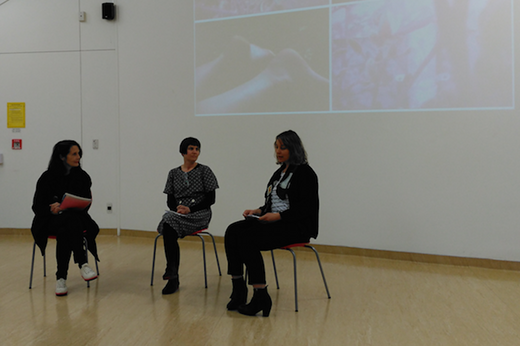 The recent surge of interest in the work of Joanna Margaret Paul was the topic of this symposium conversation between (left to right) Sandy Callister, Emma Bugden and Nova Paul. Nova is one of the artists featured in our commissioned programme of artist cinema works Six Artists respond to the poetry of Joanna Margaret Paul, which screened the night before at the Academy Cinema.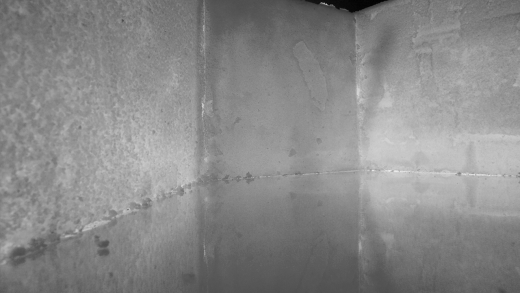 Also part of Six Artists programme was Sonya Lacey, whose work By Sea (2014) was shot with a microscopic camera inside a cast model made of salt.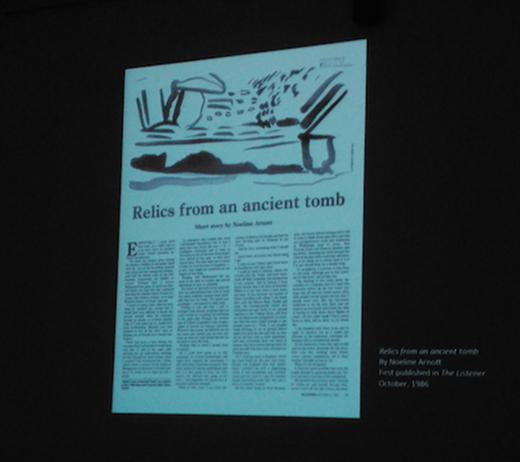 A third artist in the Six Artists programme, Shannon Te Ao, discussed the inspiration for his film Untitled (epilogue) (2014) which drew inspiration from this short story by Noeline Arnott, with a painting by Joanna Paul.

Noeline Arnott and Shannon Te Ao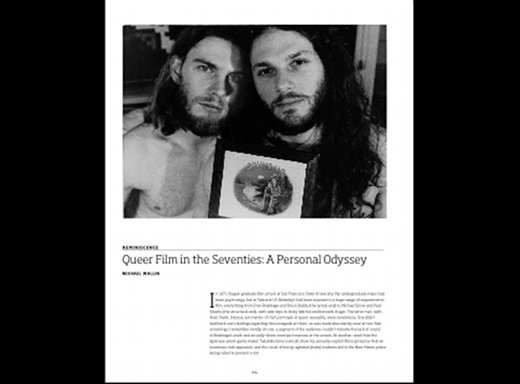 Film Curator Kathy Geritz (Pacific Film Archive/Berkeley Art Museum USA) discussed the making of the book Radical Light (2010), which chronicled artists film-making in the San Francisco Bay area from 1945-2000. The book included many contributions from artists, who offered their direct experience of being part of successive waves of experimental film, video art and interdisciplinary practice.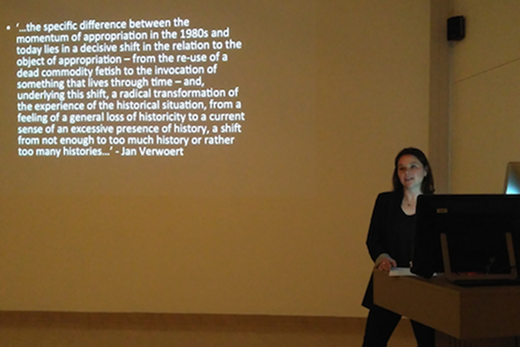 Living with ghosts; Melanie Oliver's presentation addressed the historiographic turn.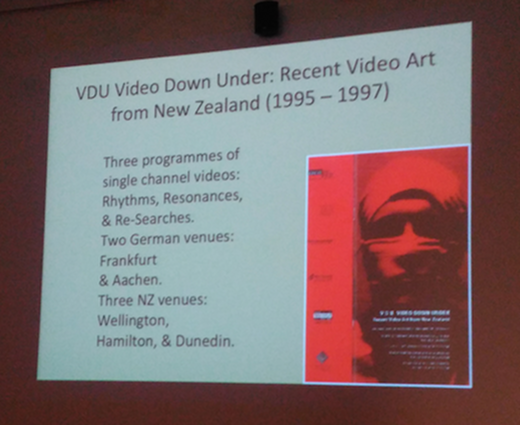 Lawrence McDonald addressed two mid-90s surveys of New Zealand video art with a barely perceptible trace online, PALeo Neo Video - Chapters from the history of video art in New Zealand 1970s-1990s (1999) and VDU Video Down Under (1995-1997).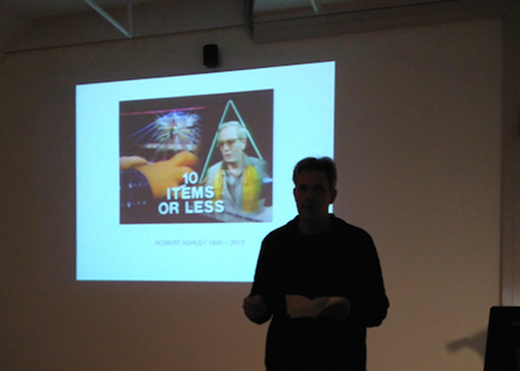 Gabriel White discussed the work of American composer Robert Ashley, composer of the TV opera Perfect Lives (1984), and a former guest lecturer at Elam in the 1990s.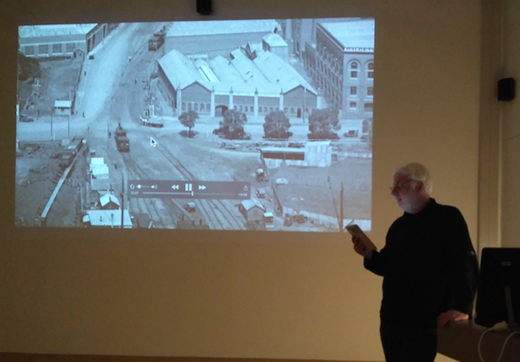 The symposium concluded with two performative lectures; firstly Dirk de Bruyn's presentation on aerial photography, google maps and memory, featuring his own film Threshold (2014)...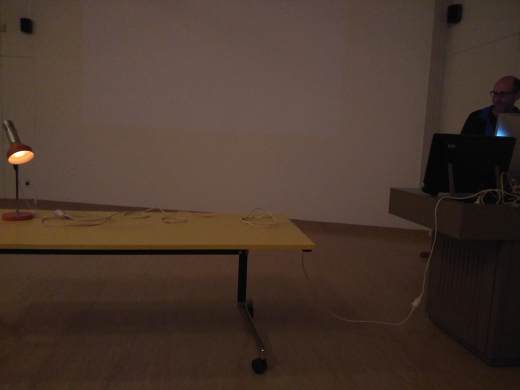 ... and secondly Sean Kerr's Soundtrack without cinema, which featured a talking lamp relating Sean's previous career as a sound recordist in mainstream New Zealand film.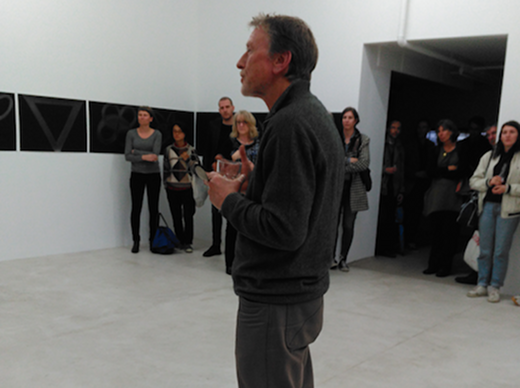 After the symposium we decamped to Trish Clark Gallery for the opening of Phil Dadson's Sound Anatomy.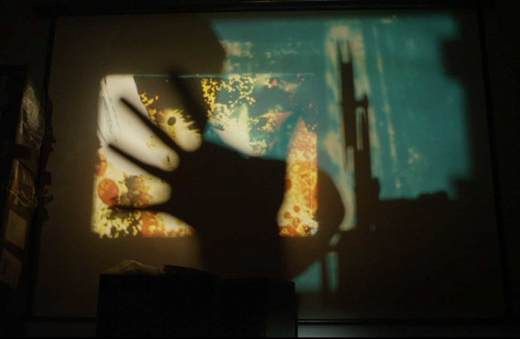 And for a final meltdown, we returned to the Audio Foundation for Material Damage: Expanded Cinema by Dirk de Bruyn (above) with Ducklingmonster and Sarah Jane Blake / Hermione Johnson.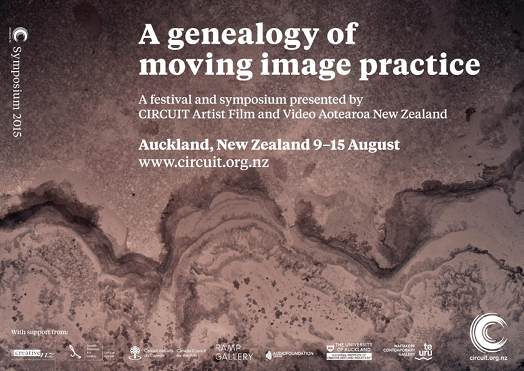 The CIRCUIT symposium/festival poster was designed by Sonya Lacey.
Thanks to everyone who participated in this event. A big thank you to our principal sponsor Creative New Zealand, without whom none of this would be possible. Also Elam School of Fine Arts who hosted the symposium for the third year running, The Audio Foundation who hosted three (!) events, Te Uru Waitakere Waitakere Contemporary Gallery, Govett Brewster Art Gallery/Len Lye Centre, RAMP Gallery, Artspace and all the artists and presenters who gave their time and thought so generously. See you all again!