AURA 2020: Sovereign Pacific / Pacific Sovereigns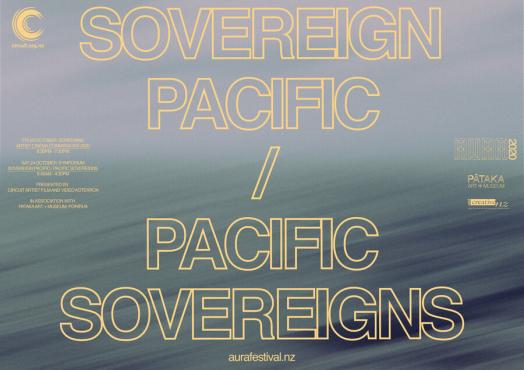 Oct 23, 2020

to

Oct 24, 2020
This year's AURA Festival of Moving Images is presented by CIRCUIT in association with Pātaka Art + Museum, Porirua.
AURA 2020 presents a focussed dialogue between 5 new artist works and a 1 day academic symposium. 
Friday 23 October: Screening - CIRCUIT Artist Cinema Commissions 2020
Saturday 24 October: Symposium - Sovereign Pacific / Pacific Sovereigns 
AURA 2020 seeks to explore how sovereignty is inscribed in art – on page, on screen, in space, on bodies, and in the natural world. What is sovereignty? Is it innate and universal, or something to be contested and won, in a given place and time? The word suggests an autonomy that is at once individual and collective, yet sovereignty may be more than political, and more than strictly human. Indeed, as our modernity culminates in mounting global crises, we are compelled to recalibrate all our rights and freedoms in favour of others, of animate and inanimate things, of the planet itself.
Both the screening and the symposium have been curated by CIRCUIT's international curator-at-large for 2020 David Teh, a curator and Associate Professor at the National University of Singapore, specialising in Southeast Asian contemporary art. David's previous curatorial projects include Returns, a project for the 12th Gwangju Biennale (2018), Misfits: Pages from a Loose-leaf Modernity (Haus der Kulturen der Welt, Berlin, 2017) and Unreal Asia (55. Internationale Kurzfilmtage Oberhausen, 2009). Due to the limitations imposed by Covid 19, David will participate in AURA 2020 via Zoom.
The 1-day Symposium will bring together artists and thinkers in an interdisciplinary dialogue with the 2020 Circuit Artist Cinema commissions, and special guest presenters from outside Aotearoa New Zealand.
Thanks to our partners Pātaka Art + Museum for their collaboration in presenting this project, with support from Creative New Zealand. See you at AURA 2020.