CIRCUIT Critical Forum - introductory meeting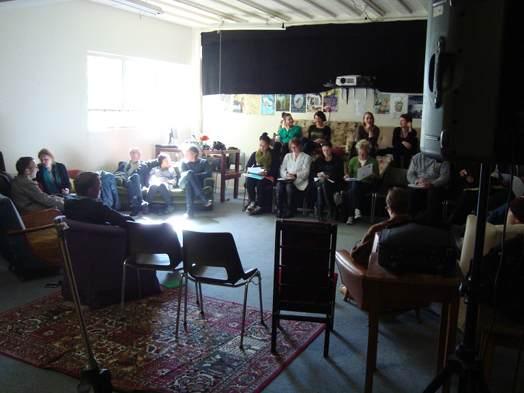 The CIRCUIT Critical Forum is a monthly discussion group for artists who work with the moving image to talk about ideas and practice in a mutually supportive environment and in dialogue with CIRCUIT.
There will be a preliminary meeting on Tuesday 8th October at 6.00pm to discuss how the group works and what it might do over the coming months. 
The critical forum takes place once a month at the Artspace office in Auckland. The critical forum groups are supported by CIRCUIT and Artspace (in terms of space, equipment, refreshments, online forum space and advice) but how the meetings are run and organised is ultimately decided by group members.
The CIRCUIT Critical Forum is for artists with an active and current moving image practice who are no longer in education. Each artist is asked to commit to the group as a participant for a minimum period of six months.
To register your interest please email director(at)circuit.org.nz. Further information will be sent closer to the date.@circuit.org.nz>