Proxy of Heaven – films by Tzuan Wu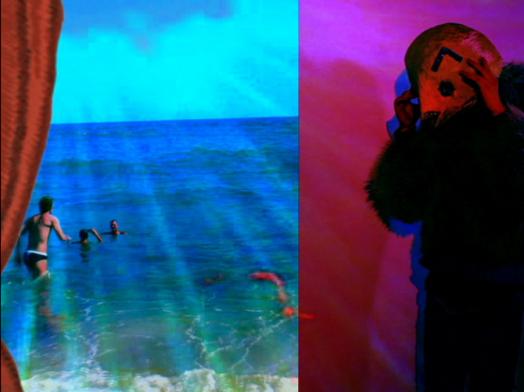 Tzu-An Wu (b. 1985, Taipei) is a Taiwanese filmmaker and artist based in New York. Exploring the intersections and uncertainty between social narratives, the construction of the selfhood, and cinema, his works have been described as "surrealist ritual dramas in which symbolic props and enigmatic images evoke psychic struggles".
Wu was awarded the jury prize at the Paris Festival of Different and Experimental Cinemas. His works have been shown worldwide, including Golden Harvest Film Festival (Taiwan), MixNYC Queer Experimental Film Festival (New York), Backup Festival (Weimar, Germany), among others. He co-founded the countercultural zine group Post-Motherism.
Wu is a regular collaborator with experimental musicians, and for this screening several of his works will be accompanied with live scores from Nell Thomas, Tapioca Dragon and others.
Presented by CIRCUIT Artist Film and Video Aotearoa New Zealand, Proxy of Heaven – films by Tzuan Wu screens at The Pyramid Club (272 Tarananki St) Wellington's premier venue for experimental music.
Door sales only, limited seats. Entry $10. Doors open 7.30pm, screening starts 8.00pm.
Still from Disease of Manifestation (2011), a film by Tzuan Wu