Symposium Day 2: A Couple of Things - an illustrated lecture by Martin Rumsby (NZ)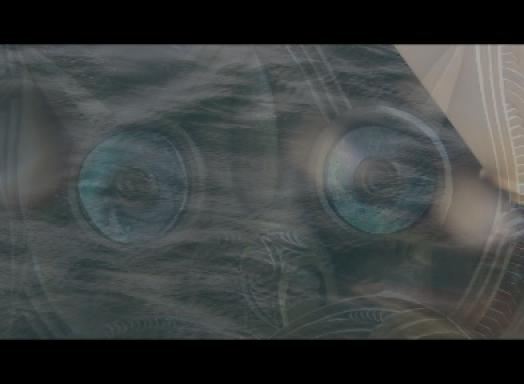 Elam School of Fine Arts, Free Admission
Still from Outsider Trading (2013) Martin Rumsby
Auckland-based film-maker and writer Martin Rumsby presents A Couple of Things, an illustrated lecture that finds cinematic futures in decayed and decomposing cinemas, and in the reinvention of discarded cinematic genres.
A Couple of Things features excerpts of recent film and video work from Canada, New Zealand and the United States. The lecture will begin with an excerpt from Rumsby's own work in progress Outsider Trading (2013), described by the film-maker as a "downbeat city symphony of Auckland". American Falls by Phil Solomon (USA) was recently described in ArtForum as "testifying... to the possibilities of photographic and digital transformation and to the magical emanations of their fusion." Works by Gregg Biermann (USA) and Mike Hoolboom (CAN) utilize material decay and digital technology rework existing film works into new forms. Says Martin Rumsby; "Our tradition awaits invention in new combinations in which what has been will merge with what be."
Martin Rumsby has an extensive career as a film-maker, writer, exhibitor and distributor. In the 1980s and 90s Rumsby exhibited film programmes widely throughout New Zealand and North America, where he lived for a decade, working as a film-maker and writer. His articles on film have been published in The Independent Eye, Toronto and Millenium Film Journal, New York, and he has recorded interviews with numerous local film artists including Philip Dadson, Chris Kraus, Janine Randerson and Brent Hayward. Martin Rumsby's films include American Sketchbook (2000) and For Dots (2003), Landscapism (2008). His most recent work is Outsider Trading (2013).
Writing by Martin Rumsby on Biermann's Labyrinthine and some of Stephen Woloshen's earlier work can be found in the article Photographic Memory. 
Presented as part of Looking Back into the Future - a symposium on artist moving image practice, August 29-31, Auckland. 
Venue Directions: Elam School of Fine Arts, 20 Whitaker Place, Elam Lecture Theatre, Ground Floor, Main Fine Arts Building. Parking available at the Owen Glenn Building.