Tonsler Park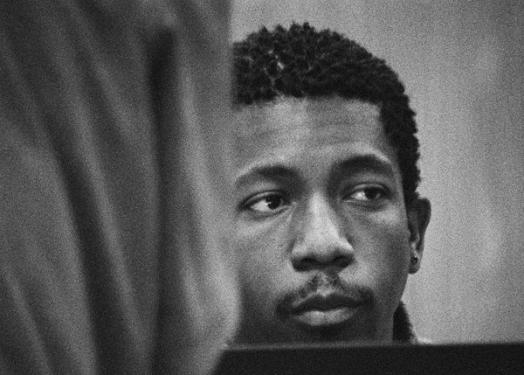 WEA (Canterbury Workers Education Association) 59 Gloucester St
Shot on the final day of the recent United States Presidential election, Tonsler Park is a feature-length portrait of black staff members working in a Virginia polling station. Beginning with staff taking an oath, the film chronicles the workers handing out voting slips, nervously answering queries and exchanging jokes with their colleagues. Shooting extended observational takes, film-maker Kevin Jerome Everson pulls us into the routine of work, labour and the democratic process.
In a recent essay for e-flux, Erika Balsom observed that Tonsler Park invites us not only to consider what we see on screen, but also the background of recent history - "...the first presidential election after Barack Obama's two terms, of which we know the disastrous results but the onscreen figures do not; the racialized and gendered dimensions of work; widespread voter suppression through the implementation of registration laws that disproportionately affect African-Americans; the permanent disenfranchisement of convicted felons in many states, once again disproportionately affecting African-Americans; the Voting Rights Act of 1965 and its place within the Civil Rights Movement, many demands of which we must continue to levy."
Kevin Jerome Everson is an American film-maker who has made over 100 films which have screened worldwide, while his installations, paintings, sculpture and photographs have been exhibited in institutions including the Centre Pompidou, the Studio Museum in Harlem and the Museum of Modern Art. His particular focus is the lives of working class African Americans and other people of African descent. "Everson rejects the role of cultural explainer in his work, opting instead to place the burden of understanding on the audience and its own labor. In this way, he has carved a place for himself outside both the typical expectations of documentary and the conventions of representational fiction, attempting to work from the materials of the worlds he encounters to create something else." -Ed Halter, Art Forum, May 2010
This one-off screening of Tonsler Park is presented at the Canterbury Workers Education Assocation (WEA).
Tonsler Park
7.00-8.30pm
Canterbury Workers Education Assocation (WEA)
59 Gloucester St
Admission Free