Wound Whistled Air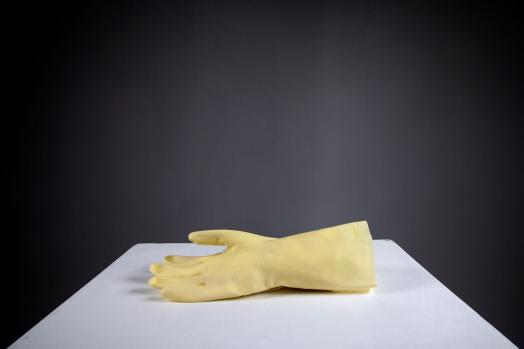 Oct 9, 2021

to

Nov 5, 2021
Wound Whistled Air takes its title from Roman propagandist Virgil's poetic description of a punctured lung,
the self-inflicted mortal wound of abandoned Queen Dido. For artist Claire Harris this phrase encapsulates the
simultaneously visceral and airy unreality of dissociative states.
The exhibition of new video works builds a visual language of rubber gloves, broken glass and stormy nights using in-camera
trickery and physical effects to construct looping moments of suspense. With sideways homages to misogynous horror/suspense
filmmakers Hitchcock, Argento and De Palma, Harris seeks a mood of discomfort drawing toward panic, or collapsing into laughter
at the ridiculous.
Claire Harris' video and performance art focuses on humour, trauma and longing. The works in Wound Whistled Air have been shaped
by her experience of adult-onset/undiagnosed epilepsy leading to reflection on the persistent and futile attempt of modern Western
thought to divide embodied experience into categories of mind and body.