In Little Boy Blue, the salt is taken off the kitchen table and made to run for all its worth, via a stop-motion animation made from a rubber stamp. For more than 50 years, New Zealand kitchen tables have been graced with Cerebos Iodised Table Salt and its invitation to "See how it runs". The logo has become an enduring and endearing quirk of New Zealand's visual culture. This animation is an acceptance of Cerebos' long-standing invitation.

Read an essay [2]on this work by Amy Weng. 
Installation: photograph by Nat Cooke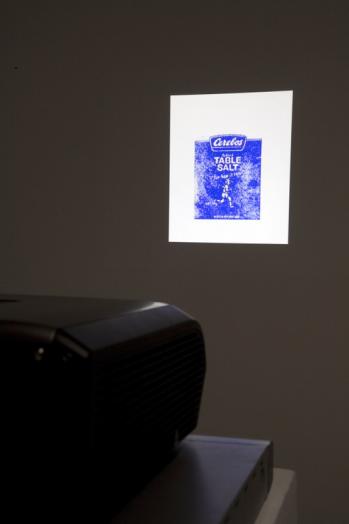 Credits:
Song Little Boy Blue by Will Oldham; used with the musician's permission.