CIRCUIT at Oberhausen Film Festival, Germany 2021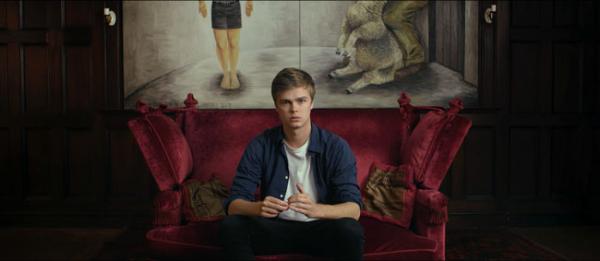 CIRCUIT is pround to be part of Oberhausen Short Film Festival 2021, showing a progamme of recent works from Aotearoa, and celebrating the inclusion of Sione Monu and Rangituhia Hollis in Oberhausen's competition programmes.
All works are available online. Tickets for the whole festival are just 15 euros.
From 6am Friday 7 May (NZT) CIRCUIT present a compilation of recent work by Stella Brennan, Natasha Matila-Smith, Neihana Gordon-Stables, Alex Plumb and Alex Monteith. CIRCUIT is presenting it's programme alongside other international distributors of artist moving image including LUX (UK), Video Data Bank (USA). You can watch the CIRCUIT and the other Distributors programmes online for 48 hours.
Meanwhile, in the international competition, Sione Monu's Only Yesterday (2020) shows as part of 'International Competition 1' on May 1, and Rangituhia Hollis' Across the Face of the Moon (2020) screens as part of 'International Competition 5' on 11am, 8 May. The programmes will remain online for 48 hours.
CIRCUIT Distributors Screening: Works
Stella Brennan, The Pacific Century (2018)
The Pacific Century attempts to construct a human scale for the enduring legacy of atomic waste and of nuclear testing in the South Pacific. 
Natasha Matila-Smith, Self-isolating in Your Heart (2020)
The anxiety of being lonely in public and private spaces is read anew in the context of the global COVID-19 pandemic, as intimacies are reconfigured physically and digitally." - Runway Journal
Neihana Gordon-Stables, I like this queer scene but i've slept with both of them (2017)
'I like this queer scene...' suggests the cinematic tropes of the coming of age movie, only to abruptly end after 90 seconds, it's truncated length analogous to the limits of the "small town queer scene" it depicts.
Alex Plumb, The Luring (2017)
A visually-driven, psychological snapshot into the lives of three different people and what they desire. Set in a seemingly familiar yet dystopian present, the film reveals how simultaneously connected and isolated they all are through the great spectacle that is modern life.
Alex Monteith, Deepwater Currents (2020)
Shot between Piha, Auckland and Mullaghmore, Ireland, Deepwater Currents grapples with formations and journeys of ocean currents as well as language traces from political or territorial claims in the ocean domain.