E-book: The Thickness of Cinema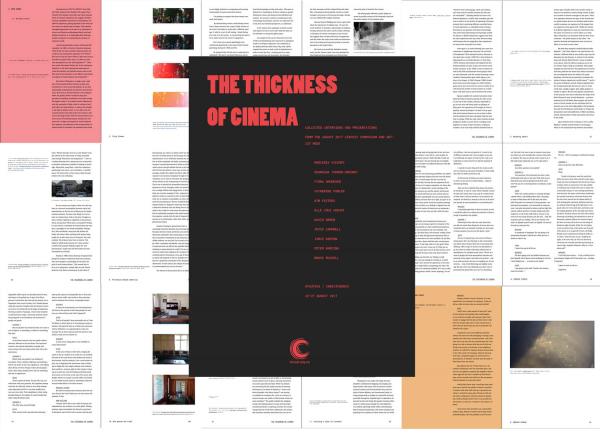 CIRCUIT is very proud to announce The Thickness of Cinema E-book. 100 pages of interviews and discussions from the 2017 CIRCUIT Symposium / Artist Week 22-27 August in Otautahi / Christchurch.
Contributors include Fiona Amundsen, Elle Loui August, Dr. Erika Balsom, Joyce Campbell, Dr. Catherine Fowler, David Green, Jamie Hanton, Kim Pieters, Dr. Bruce Russell, Georgina Tarren-Sweeney, Dr. Mercedes Vicente, Peter Wareing.
Designed by Callum Devlin, this is a superb text and visual record of the annual CIRCUIT Symposium / Artist Week, which addressed the role of the sensorial in a critically-based artist moving image practice. Download it as a free 17mb pdf right here.