Uiuinga - conversations with four Māori Artists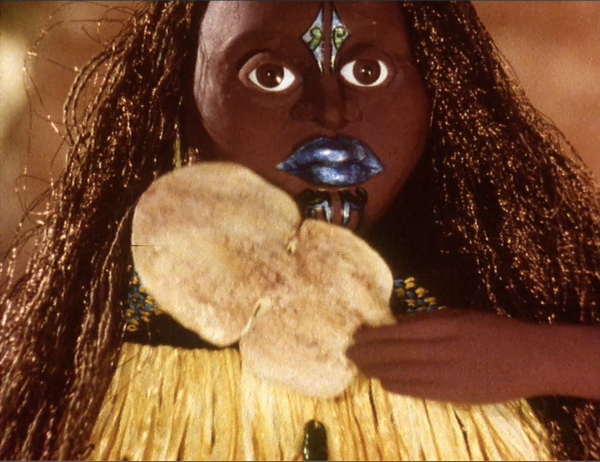 Commissioned by CIRCUIT and Toi Māori Aotearoa - Māori Arts New Zealand, this four-part conversation series presents conversations between artist/curator Bridget Reweti and four Māori artists who have worked in the moving image between 1975 and the present. Pronounced 'wiwinga', Uiuinga is to question, consult, interview, investigate. The featured artists include Robert Jahnke, Lisa Reihana, Rachael Rakena and Shannon Te Ao, and map a history of each artists' influences, research methodologies and their diverse ways of working.
Bridget Reweti (Ngāti Ranginui, Ngāi Te Rangi), is an artist, curator and writer. Her solo art practice has seen her hold international and national residencies and she has a collaborative practice with Mata Aho Collective. Bridget is co-chair of Enjoy Public Art Gallery and has a vested interest in making space – from governance to operations to audience – for more Māori to feel safe and brave in the arts. Bridget Reweti is co-curator of Māori Moving Image, An Open Archive at The Dowse Art Museum 30 Mar – 21 Jul 2019.
Uiuinga 1: a conversation with Robert Jahnke (Ngāi Taharora, Te Whānau a Iritekura, Te Whānau a Rakairo o Ngāti Porou)
In conversation one, Robert Jahnke discusses his 1979 animated film Te Utu, which sought to "commemorate the importance of Rangi and Papa". Bob talks about making the work in the United States whilst a student at CalArts under the mentorship of Jules Engel; the influence of Cliff Whiting's mural Te Wehenga o Rangi rāua ko Papa (1969-76); the subsequent lack of funding in Aotearoa to make any more animated work and his shift towards neon sculpture.
Uiuinga 2: a conversation with Lisa Reihana (Ngāpuhi, Ngati Hine, Ngāi Tu)
"I don't know how you're going to get them out, but... this is supporting them right now... Maybe it doesn't matter?" - Lisa Reihana. In the second conversation from our Uiuinga series, Bridget Reweti meets Lisa Reihana. Discussing shifting structures for artist moving image production from the 1980s to the present, what emerges is a history of fragile institutional support operating in parallel to an artist-led network of relationships and connections which "aren't quite written down in the art historical sense."
Uiuinga 3: a conversation with Rachael Rakena (Ngāi Tahu, Ngā Puhi)
"When I think about moving image, I think its' whakapapa goes to performance. If you look at the elements of kapa haka there are some really great things to call on, to bring in. It's storytelling. I've never been very interested in having video that hasn't had people in it neither." - Rachael Rakena
Uiuinga 4 - a conversation with Shannon Te Ao (Ngāti Tūwharetoa)
"I'm interested in how you carry things, not necessarily resolve things or erase things. You just kind of carry them, hold them, bear them." - Shannon Te Ao