Acts of Passage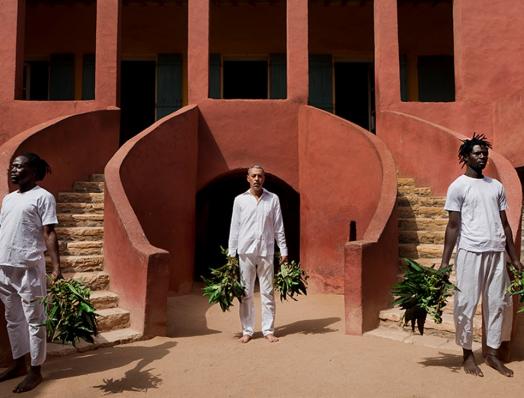 Silo 6, Wynyard Quarter, Auckland
May 18, 2018

to

May 27, 2018
Albert Ashton (Aotearoa NZ) // FAFSWAG (Aotearoa NZ) // Ayrson Heráclito (BR) // Kitso Lynn Lelliott (BW/ZA) // Antonio Paucar (PER-DE) // Rosanna Raymond (Aotearoa NZ)
The performance exhibition Acts of Passage addresses the body in its cathartic function: by performing small rituals and cleansing gestures artists trigger memory to reconcile history and the now through physical action.
Since the dawn of humanity, ritual practices have been meticulously devised to establish and maintain personal and common welfare. The expression sumak kawsay (literally 'good living') widely refers to the worldview of the Quechua peoples of the Andes, a community-centred, environmentally balanced and culturally responsible system that has recently entered the legal framework of Ecuador by including nature as a right-bearing entity in the country's Constitution.
Acts of Passage will include immersive video installations and scheduled live performances that showcase the most exciting manifestations of the practice from around the world including Africa, Aotearoa, Brazil, the Pacific, and Peru.
Drawing from a particularly southern cartography, the exhibition presents artists versed in a diversity of knowledge systems invariably connecting humans with the natural world, myth and ancient cultural values. Their films and live performances bond the body to the surrounding world to symbolically address a powerful way of being present at the crossroads of times.
Image: Ayrson Heráclito, Sacudimento, 2015, courtesy of the artist