Martian Channel Chroma
Science Fiction genre study. Channel surfing through Martian TV. This work assumes the existence of aliens without ray guns and proposes that they are no real threat; Earth is merely a burger stop on the way to somewhere better. - MH In animation, the chroma channel (blue or green screen) allows characters to move freely in time and space. Originally installed at the New Zealand Film Archive mediagallery 2010 as a 5 channel video installation with two mechanized dioramas, vinyl sticker wall graphics. 5 channels re-edited for CIRCUIT.
Installation Shot: Martian Channel Chroma, New Zealand Film Archive Mediagallery, Wellington, 2010.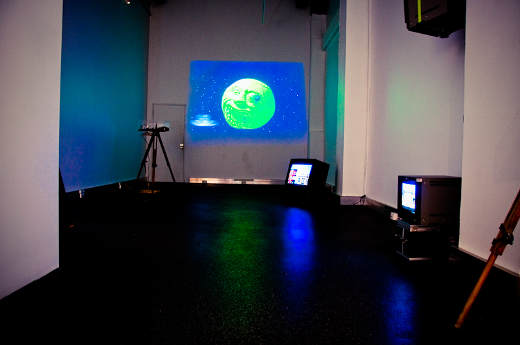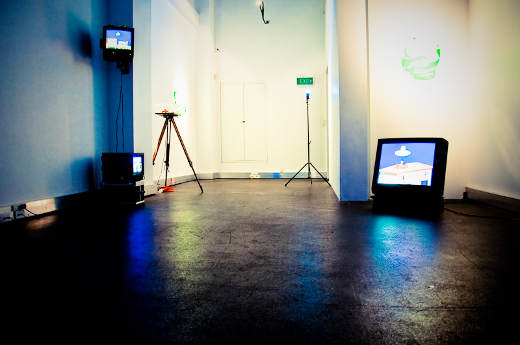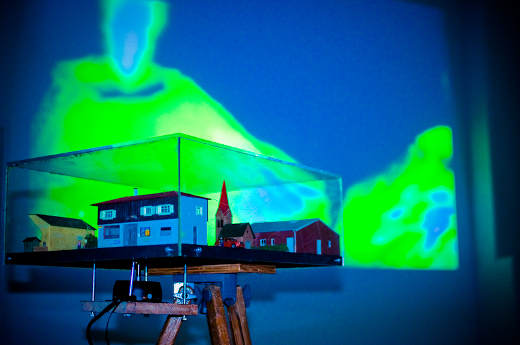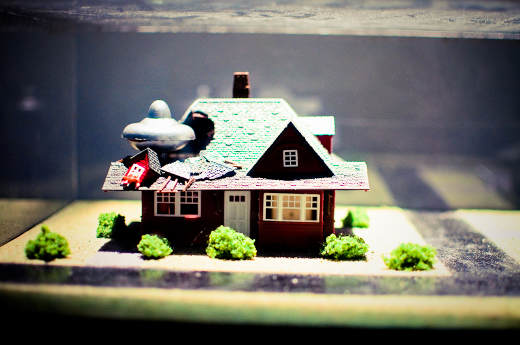 Credits:
Sound: Menno Huibers
Photo: David James