Non-Sites
"Non-Sites is based on the photographs of Kate Woods in collaboration with National Park (Steffen Kreft and Paul Neason).
Over the past six years Kate has been photographing set-up scenes. Through these constructed photographs she has investigated the documentary photography of 60s and 70s Land Art in the way some of the images tend to give the sense of a non-space, or at least a space that can never be physically accessed, as it may not exist anymore. She has been interested in critiquing the documentation of these sites by making a series of 'real' places look constructed or vice versa. These investigations have been paired with an interest in found images. Places you will never physically arrive in yet seem familiar. The format of film has furthered these investigations by adding time as a factor which gives the artists an opportunity to explore further an interest in the documentation of temporal works, which no longer exist, such as Oppenheim's Whirlpool (Eye of the Storm), 1973." - Artist Statement
Installation Shots: Non-Sites (2012), from the exhibition 'The More You Know: The Victoria University Of Wellington Art Collection In Context,' at the Adam Art Gallery.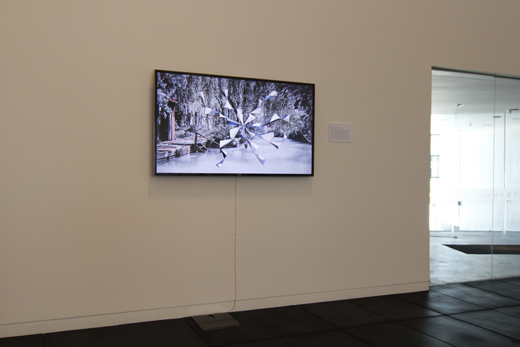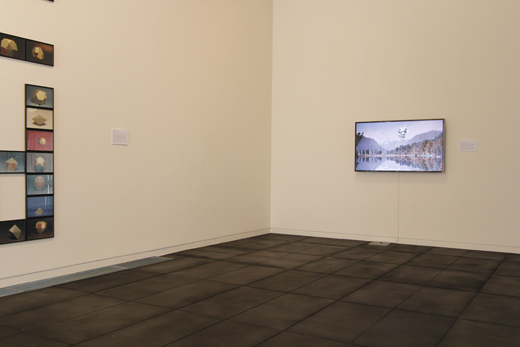 Credits:
Non-Sites was a collaboration with National Park (Steffen Kreft and Paul Neason) for a group exhibition at the Dowse Gallery A View From Where I Was Sleeping, 2012, curated by Lily Hacking.