The Aachen Faxes
The Aachen Faxes is a text-based video made from excerpts of artist Julian Dashper's correspondence (mostly by fax) with partner Marie Shannon during his 1995 residency in Aachen, Germany. Julian's faxes tell of his progress in setting up his situation in a way that will allow him to work productively. They also ask Marie what she is doing at home, and remind her of the things she must do while he is away. Julian mentions the passage of time frequently – sometimes it is fast, sometimes it is agonizingly slow – and dwells on the difficulty of communication over distance, even with the speed of faxes. The soundtrack is a cello being played slowly, somewhere between drone and music.

This work is discussed in an essay by Alice Tappenden, 2016. 

This work is also discussed in conversation with Marie Shanon & Alex Davidson, 2015. 
Installation Shot: The Aachen Faxes in Aachen, Germany, 1995.  Hamish McKay Gallery, Wellington 2012.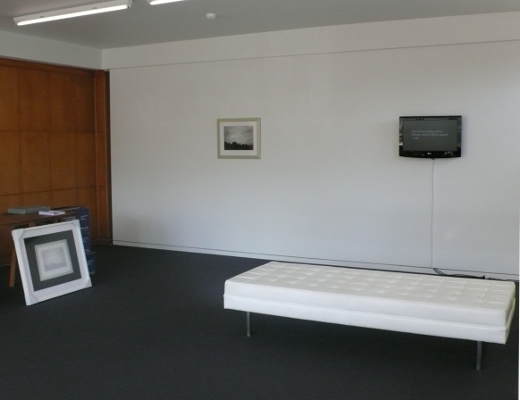 Credits:
Director: Marie Shannon
Sound: Mark Dashper