ZenDV Bluescreen
A video tribute to Nam June Paik's works Zen for Film and Zen TV, ZenDV utilises filters built into audio and video software to apply digital dust and simulated scratches to computer-generated bluescreen and bars and tone.
This is part of a two channel work, along with ZenDV Bars and Tone.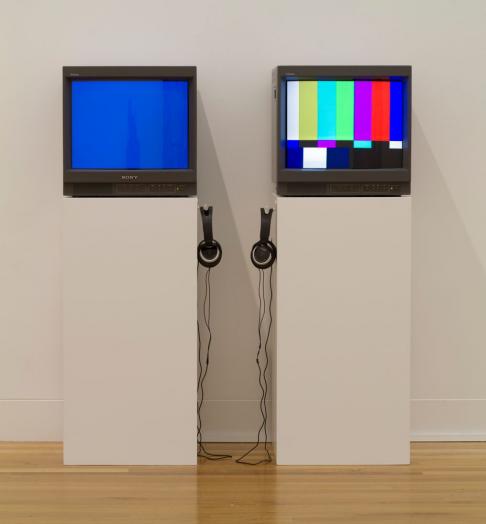 ZenDV: Bluescreen and Bars and Tone (2002). Exhibited as a part of Kaleidoscope: Abstract Aotearoa (2018). Image courtesey of Te Papa Tongarewa.
Credits:
With thanks to Marc Chesterman, Jeffrey Holdaway, Kitt MacGregor & Nova Paul