See it Like This - Greta Menzies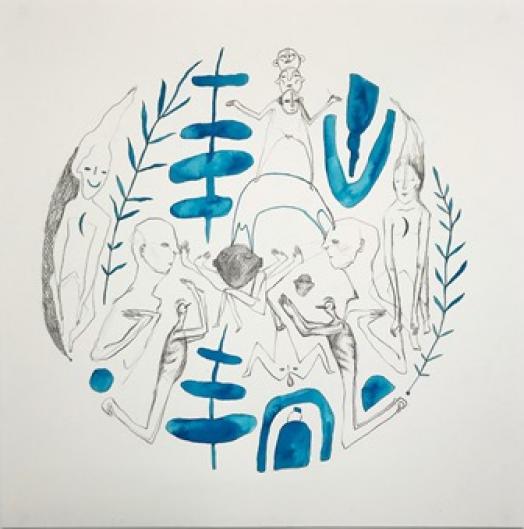 Oct 18, 2019

to

Nov 9, 2019
See It Like This is an exhibition of drawing, ceramics, video and textiles by Wellington-based artist Greta Menzies. Working in an intuitive, stream-of-consciousness state, Greta meditates on belief and meaning-making. Exploring a push and pull between a deep scepticism and romantic fascination with the power of rituals, symbols and belief, Greta draws on a variety of influences from cults, sects and faith healers, to quantum woo, conspiracy theories, the absurd and the amplification of ideas in digital echo chambers.
The artist says: We are meaning-making machines. We see patterns everywhere. We see faces in things. We tell ourselves stories, make connections and collect 'signs'.
Greta's drawings in gouache stick, paint, ink and embroidery depict archetypal figures in mystical encounters. These ambiguous images sit alongside ceramic stoneware sculptures of anthropomorphised body parts, painted vessels and small sculptural pieces. Digitally printed textiles hang like religious banners, and are also worn as garments in a video work, where the artist takes visual cues from cult leaders, and speculative and science fiction. Collectively, the works have their own
symbolic visual language; appearing as icons, talismans and shrines within a mythic ideology.