Thick Cinema: Whitechapel, London Screening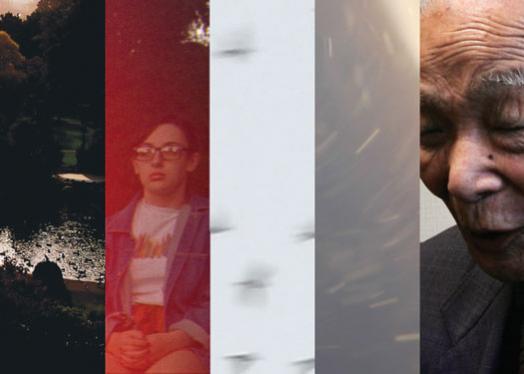 Whitechapel Gallery, London
CIRCUIT and Whitechapel Gallery present the international premiere of Thick Cinema, five newly commissioned moving image works by Kim Pieters, Fiona Amundsen, Joyce Campbell, John Di Stefano and Sam Hamilton.
Curated by Mercedes Vicente, and commissioned by CIRCUIT with the support of Creative New Zealand, each of the artists in Thick Cinema were asked to examine forms of cinematic experience that engage with film's sensorial capabilities, placing emphasis on the body and the senses, the visceral and the haptic.
Shot in New Zealand, Japan, USA and Italy, the resulting works engage variously with  the legacy of fascism, the sexual union of eels, public gardens, sunset and memory.
The CIRCUIT Artist Cinema Commissions are an annual programme which CIRCUIT has produced since 2015. Each year an internationally-based curator is invited to New Zealand to participate in CIRCUIT's annual Symposium and Artist Week of screenings and installations, undertaking studio visits and immersing themselves in the local artist community. Subsequently the curator is invited to devise a curatorial project for cinema which is presented in the following year. CIRCUIT have worked with a number of UK-based curators, and this screening will be followed by a Q&A with Mark Williams and George Clark, who was CIRCUIT's 2016 Curator-at-large.
Works:
Kim Pieters, Philosophy (2017) Digital Video, Sound 8.38 minutes
Fiona Amundsen, A Body that lives (2017) Digital Video, Sound 13.54 minutes
Joyce Campbell, Company Stream (2017) Digital Video, Sound 10.23 minutes
John Di Stefano, Murmurations (Rome) (2017) Digital Video, Sound 10.51 minutes
Sam Hamilton, FOR THIRTY YEARS, NANCY WOULD SIT OUT ON THE STREET CORNER AND WATCH THE SUNSET (2017) 16mm film transferred to Digital Video, Sound 11.25 minutes
(Total running time: 56 minutes, Digital Video)