Achilles Violin
Achilles Violin traces a section of power line that carries energy directly between the Manapouri power station and Tiwai point aluminium smelter. This hypnotic, brooding work is testament to the marred history of this economic experiment that embodies an increasingly scrutinized neoliberal mindset. This work uses the car as camera support, mounting a small solid-state sports camera in profile view to the driver's window. Its plastic lens distorts and exaggerates the scale of these already enormous pylons.
Made for continuous loop.
Installation Photo: Achilles Violin, from the exhibition Tempest, Bellamy's Gallery, 2014.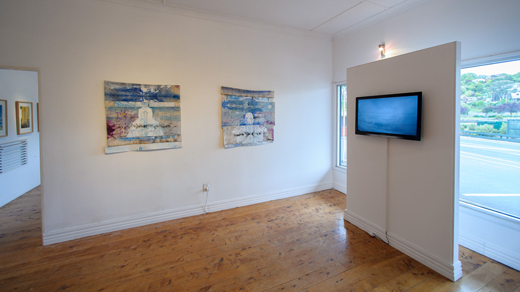 Credits:
Audio production by Chris Miller
Made with support of Southland Art Foundation