Waimanawa
"Commissioned as part of Common Ground Hutt Public Art Festival: Groundwater (2017), Waimanawa was produced as part of the project Wairua, wai-rua which included a performance work by Angela Kilford and Aliyah Winter. The project looked at issues surrounding the water in Waiwhetu and was staged opposite the Waiwhetu Marae on the banks of the Waiwhetu stream.
The video voice over is delivered by Teri Puketapu, who talks of his knowledge and fears around the safety of aquifer water. He speaks at a time when after a very long struggle, he is months away from opening a new bore to supply wai maori to the Marae, nearby health centre and greater community. But he has one fear for the aquifer - contamination in the event of earthquake and failure of aging sewerage and wastewater infrastructure.
The video attempts to negotiate community relationships and connection to water by combining visual elements that represent different philosophies or approaches to the guardianship of water - both visible and invisible. Beliefs around spiritual clearance are juxtaposed with testing in a GNS science lab. The voice work sits apart form the visual element in the installation, as if to highlight cultural differences here - or the comfortableness of lose, the experience of Te Atiawa at Waiwhetu, and not that of the pakeha artist.
Three months after festival, the Waiwhetu aquifer was found to have e-coli and the public bores were closed at Buick Street and the Dowse Art Museum. The Hutt Valley water supply is now chlorinated until further notice." - JM
Installation Shots: Common Ground Hutt Public Art Festival: Groundwater (2017) Hutt Valley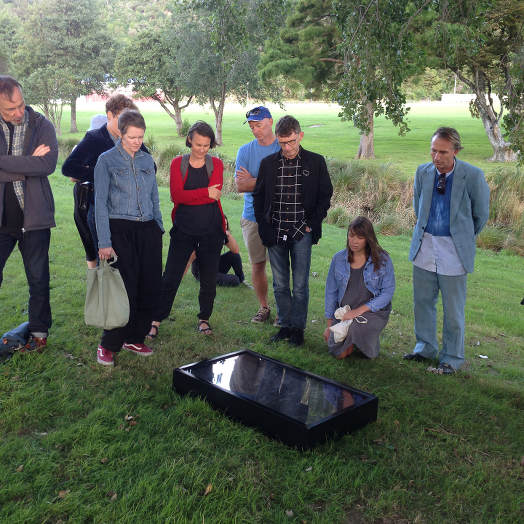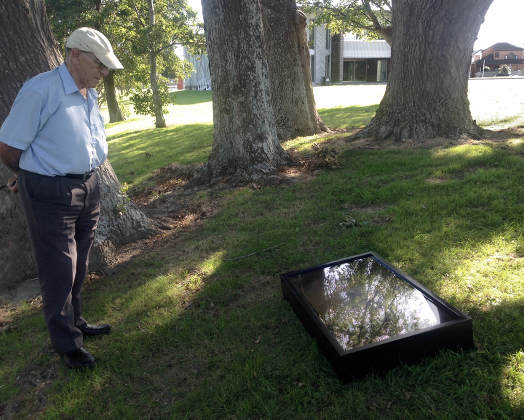 Credits:
Words and voice: Teri Puketapu
Sound: Adam Dransfield
Video: Johanna Mechen
Many thanks also to: Rob van der Raaji at GNS, Christine Fagan, Peggy Luke-Ngaheke, Mark Amery, Sophie Jerram and Helen Kirlew Smith at Letting Space