Joanna Margaret Paul: I am an open window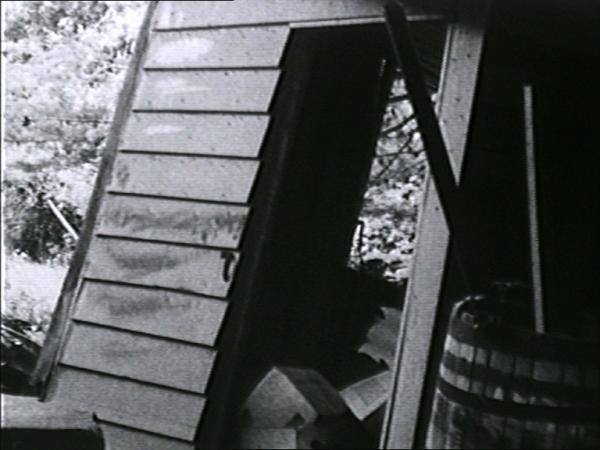 Taking the form of a conversation between past and present, Joanna Margaret Paul: I am an open window presents six films shot by Joanna Margaret Paul in the 1970s, and six ambitious new moving image commissions by Rachel Shearer, Sonya Lacey, Nova Paul (Ngāpuhi), Miranda Parkes, Shannon Te Ao (Ngāti Tūwharetoa) and the collective Popular Productions.

Working across the mediums of film, poetry, painting and photography, Joanna Margaret Paul (1955-2003) quietly observed the intimate poetics of the domestic, fellow members of the women's movement, and the modest grace of her bucolic surroundings in small town New Zealand.
Each of the six contemporary artists in the programme were given a selection of Paul's poetry and asked to respond with a short moving image work for cinema. The resulting programme addresses themes of home, work, legacies of feminism and a sense of place, testifying to the lasting power of Paul's work and creating a dynamic cross-generational conversation.
"Of the contemporary films, Rachel Shearer's plangent I Am an Open Window and Sonya Lacey's peacefully dystopian By Sea seem particularly responsive to Paul's genius for attention, the freshness of her camera-eye and its absorption in the shapes and colours of the world." - Sophie Mayer, Sight and Sound

Joanna Margaret Paul: I am an open window is curated by Solomon Nagler, Filmmaker and curator based in Halifax, Canada and Mark Williams, Director of CIRCUIT Artist Film and Video Aotearoa New Zealand. Commissioned by CIRCUIT Artist Film and Video Aotearoa New Zealand with the support of Creative New Zealand.

List of Works
Aberharts House (1976) - Joanna Margaret Paul
Napkins (1975) - Joanna Margaret Paul
I am an open window (2015) - Rachel Shearer
By Sea (2015) - Sonya Lacey
Still Light (2015) - Nova Paul
Bosshard Family (1976) - Joanna Margaret Paul
third revision (2015) - Popular Productions
Jillian Dressing (1976) - Joanna Margaret Paul
Sisterhood  (1975) - Joanna Margaret Paul
Sky (2015) - Miranda Parkes
Thorndon (1975) - Joanna Margaret Paul
Untitled (epilogue) (2015) - Shannon Te Ao

75 minutes, Digital Video, Sound/Silent
Screenings
Sarjeant Gallery, Wanganui, 2 August 2016
London Film Festival, London, UK, 18 October 2015
Collectif jeune Cinema, Paris, France, 21 July 2015