WHO SPENDS THE TIME? SOME PRACTICAL QUESTIONS CONCERNING THE DEMOCRATIC PROCESS AND PERSONAL RESPONSIBILITY (PARTS A, C AND B)
An installation by Peter Wareing (NZ/UK)
Hours: 12.15pm—5pm
Canterbury Workers Education Association (CWEA)
59 Gloucester St 
FREE
How might parallel filmic spaces exist simultaneously? In this speculative urban documentary Peter Wareing juxtaposes fictional scenes shot in the London Borough of Dagenham against interviews with volunteers from the recent political campaigns of Bernie Sanders (USA) and Jeremy Corbyn (UK). Onscreen Wareing asks the actors playing dramatic roles to also take up the role of interviewer. 
Event: Artist talk with Jamie Hanton, Friday 25 August 12:30 pm
TUESDAY 22 AUGUST—SATURDAY 26 AUGUST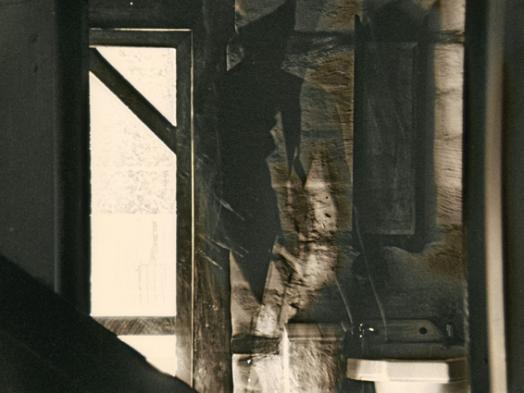 ST BATHANS REPETITIONS 1/2/16—12/3/16 (PORTRAITS DE JACQUES À ST BATHANS, AVEC INTERLUDE DE PAYSAGES, SUR ÉCRAN TRANSLUCIDE)
An installation by Alexandre Larose (CAN)
Hours: 11am—4pm Tues 22—Fri 25 August, 11am—1pm Sat 26 August
The Gym, The Free Theatre
Christchurch Art Centre
FREE 
A single channel video/audio installation shot in the former gold mining town of St Bathans around the Blue Lake, a small turquoise body of water formed by the artificial process of gold-sluicing in the late 19th century. Made by Larose in 2016 whilst CIRCUIT's international artist-in-residence, the artist subjected images of scenic and domestic environs to intense image manipulation through in-camera techniques, suggesting slippages in time and place. 
Event: A live soundtrack by Christchurch musician Motte will be performed Wednesday 23 August, 5.30pm – 6.30pm